This shot (and the photographer's crop) just takes my breath away. The subject is not dead center. It's got space for the women to walk into. It's got contrast - red with black.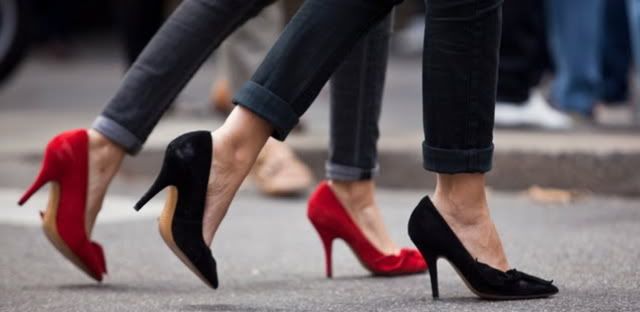 How neat would this concept be for a shoe shot featuring your maid of honor and bridesmaids? Shoes that are similar or exact with a contrasting color for the maid of honor. And then a on the count of three all stepping out with the right foot?
If you have a stage or riser in your venue, your photographer could go for a different vantage point - crouching down at step level and catching the feet at a slight angle as they step up onto the step.
Are you thinking about the clothes and accessories your girls and boys are wearing and dreaming up ways to feature them?