One of my favorite stores is The Container Store. You see I love having stuff neatly organized.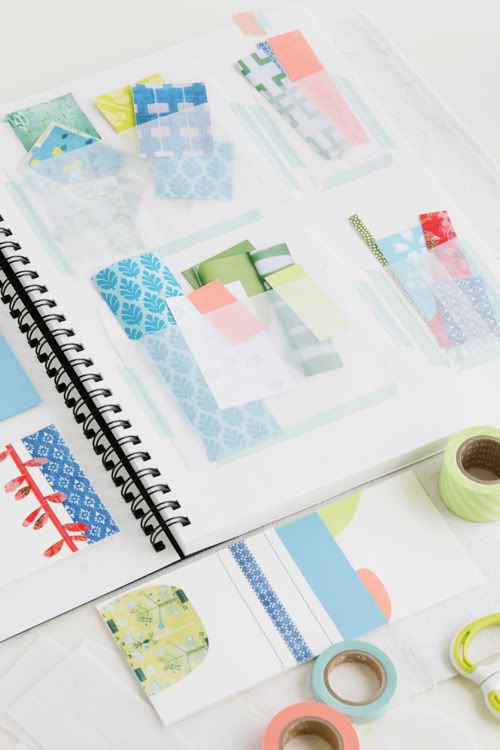 And the thing I loved best about our guestbook is that it presented me with an organization challenge. It's part scrapbook and part recipe clipping book.
Here's why. We're asking guests to share with us their favorite recipe or recipes. The idea came to me as I was scouring Etsy and eBay for vintage cookbooks and came across an old recipe clipping book.
I just knew that instead of a traditional guestbook we needed to have a scrapbooking station with glue sticks, pens, and other accessories for guests to add their recipes and well wishes. We have about 130 guests so we needed a book with at least 200 pages.
Initially we were going to
DIY the entire project
(as I fell in love with coptic stitch binding). I'd wanted to source everything locally but in this case a local vendor couldn't be found. But after months of lurking on Etsy, we found a journal from
Creating (Latvia)
that was us. Before deciding to purchase the journal, I referred to a DIY Reality Check Flowchart (
pdf
) posted by Rachel from Heart of Light on 1000 Layer Cake (via
WeddingChannel
). For this project, going DIY didn't save us money and it wasn't something that I absolutely had do to myself. So we decided we'd get the journal from Creating.
The journal is made of upcycled materials (burlap, leather, and kraft paper) and has the vintage look we were going for. Here's a sneak peek of our guestbook.
Are you doing something non-traditional for your guestbook? Did you have a DIY Project that you decided to source instead?