Vintage luggage is super versatile and super inexpensive. Some pieces (without keys and slight damage) can be found for under $15.
To hold your bouquets:
To display escort cards:
To hold your cake:
To add interest to your guestbook table, gift or card table, or buffet: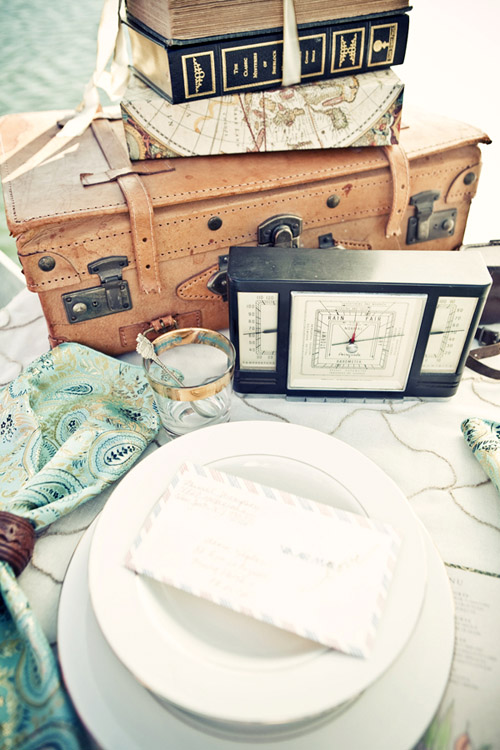 We used vintage luggage to hold our kippahs and at the guestbook area.