One of the first photos I saw of our venue had fairy lights strung between the sides of the balcony.
For our venue, I don't like that people on the balcony would be looking into the strung lights. So I'm thinking of instead stringing lights along the railing up the stairs and across the balcony.
While I've been thinking about whether or not to include fairy lights in our venue, I've been noticing how many receptions include them and how magical they can make a location. Here are some of my favorites.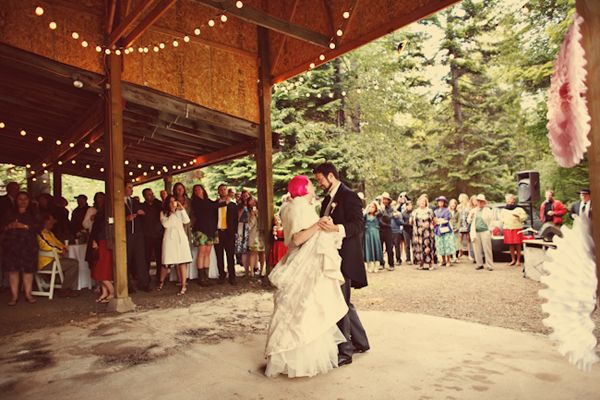 Photography Credit:
La Quinta Resort and Club Stock Photography via
Ever Ours
Did you consider stringing fairy lights at your venue?