Some couples put a lot of thought into their "table numbers." Rather than simple cardstock, numbers are applied to found objects. Rather than use generic numbers, they choose themes that mean something to them. Here are some examples:
Subway stops (or for us BART stops)
Street names with Photographs of the Streetscape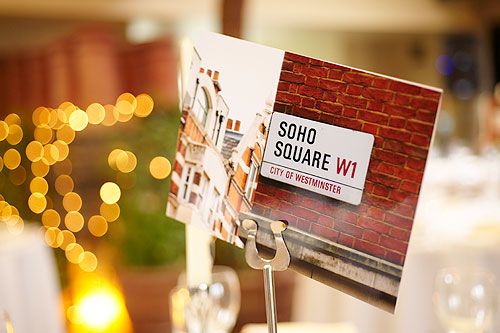 Places the Couple Has Visited or Lived
Numbers with Pets (Strongly Leaning Towards this Option)
Names of Favorite Songs
(Source: Paper Place via
Style Me Pretty
)
Numbers on Found or Vintage Objects
What do you think we should do for our "table numbers"? Use restaurants (or our favorite dishes)? Use types of cuisines? Use streets in San Francisco? Or just keep it simple and use numbers?
What did you end up doing for your table numbers?